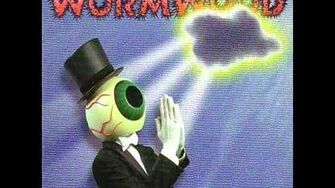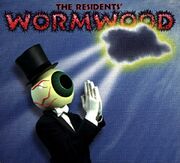 "Wormwood" is an album released by The Residents. The songs are based off of various stories from The Bible. It was released in 1998, and had a tour that lasted through all of 1999.
Track Listing
Edit
- Fire Fall
- They are the Meat
- Melancholy Lumps
- How to get a Head
- Cain and Abel
- Mr. Misery
- Tent Pigs in the Temple 
- God's Magic Finger
- Spilling the Seed
- Dinah and the Unclean Skin
- Bathsheba Bathes
- Bridegroom of Blood
- Hanging by his Hair
- The Seven Ugly Crows
- Burn Baby Burn
- Kill him!
- I Hate Heaven
- Judas Saves
- Revelation
- The first 5,000 copies came with a limited edition sticker. 
- "Burn Baby Burn" has a music video, and was performed live on the "Icky flix" tour.
- "I Hate Heaven" was released on a single of the same name, along with "God's Magic Finger" and "Judas Saves". 
Ad blocker interference detected!
Wikia is a free-to-use site that makes money from advertising. We have a modified experience for viewers using ad blockers

Wikia is not accessible if you've made further modifications. Remove the custom ad blocker rule(s) and the page will load as expected.