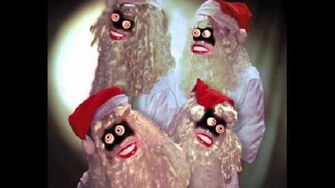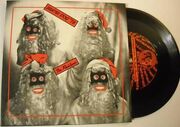 This is a single by The Residents. It was released by the WEIRD fan club, and was sent for free as Christmas gifts. It has the original Santa Dog ("Fire"), and also a alternate version of it. It was released in a cardboard sleeve. 
Track Listing
Edit
- Santa Dog '78
- Fire ("Santa Dog '72")
- The version of "Santa Dog '72" was released on 40 rm, instead of 45 rpm, so it makes playback a little faster.
- When "babyfingers" came out, they didn't have any sleeves for it. So The Residents put them in left over "Santa Dog '78" sleeves.
Ad blocker interference detected!
Wikia is a free-to-use site that makes money from advertising. We have a modified experience for viewers using ad blockers

Wikia is not accessible if you've made further modifications. Remove the custom ad blocker rule(s) and the page will load as expected.