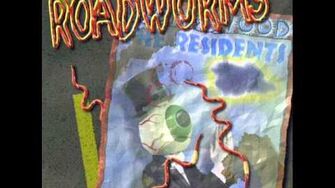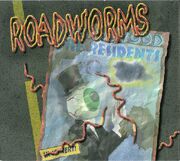 "Roadworms- The Berlin Sessions" is a cd/lp released by The Residents. It contained reherasals of the "Wormwood" tour. It was released in 2000.
Track Listing
Edit
- Un-American Band
- How to get a Head.Road
- Hanging by his Hair.Road
- God's Magic Finger.Road
- Tent Peg in the temple.Road
- Fire Fall.Road
- Cain and Abel.Road
- Dinah and the Unclean Skin.Road
- Abraham.Road
- Burn Baby Burn.Road
- Judas Saves.Road
- One lp of this album was pressed on blue vinyl, and was released as a limited edition of 500 copies.
- All the tracks were recorded on July 7th, 1999 at SFB Sendesaal studio in Berlin.
Ad blocker interference detected!
Wikia is a free-to-use site that makes money from advertising. We have a modified experience for viewers using ad blockers

Wikia is not accessible if you've made further modifications. Remove the custom ad blocker rule(s) and the page will load as expected.