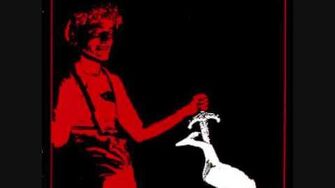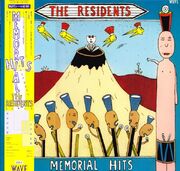 "Memorial Hits" is a compilation released by The Residents. It compiled various Resident songs from 1976 to 1984. It was released in 1985.
Track Listing
Edit
- Festival of Death (Excerpt)
- Its a Man's, Man's, Man's World
- Elvis and his Boss
- Whatever happened to Vileness Fats?
- Satisfaction
- Serenade for Missy
- Diskomo
- Six things to a Cycle
- This album was used to promote The Residents in Japan, so when they came to perform the Thirteenth Anniversery Show, their would be a bigger group of people interested.
- The lyric sheet was not actually supported by The Residents, but by the staff of Wave Records. By repeatedly listening to the songs, they figured out the lyrics themselves.
Ad blocker interference detected!
Wikia is a free-to-use site that makes money from advertising. We have a modified experience for viewers using ad blockers

Wikia is not accessible if you've made further modifications. Remove the custom ad blocker rule(s) and the page will load as expected.