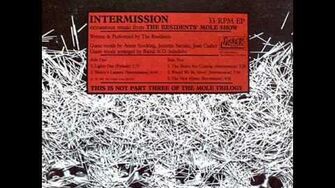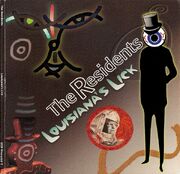 "Louisiana's Lick" is a compilation by The Residents. It contains tracks from "Santa Dog" all the way to "The Gingerbread Man". It was released in 1995.
Track Listing
Edit
- The Aging Musicican
- Harry the Head
- Perfect Goat
- Smack Your Lips
- Hellno
- Mousetrap
- Shorty's Lament
- This is a Man's,Man's,Man's World
- Dumbo the Clown
- Hello Skinny
- Mahogany Wood
- Boo Who?
- Satisfaction
- Beyond the Valley in a Day in the life
- Seasoned Greetings
- Santa Dog (Fire)
-"Shorty's Lament" is mislabeled, and is actually "Moles are Coming".
- "Santa Dog" is not listed on the back cover or gatefold of the cd.
Ad blocker interference detected!
Wikia is a free-to-use site that makes money from advertising. We have a modified experience for viewers using ad blockers

Wikia is not accessible if you've made further modifications. Remove the custom ad blocker rule(s) and the page will load as expected.