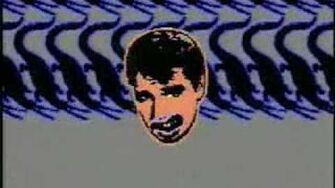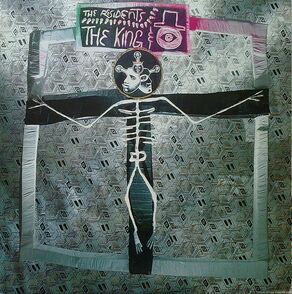 "King and eye" is an album released by The Residents. The album consists of covers of Elvis songs. It was released in 1989.
Track Listing
Edit
- Blue Suede Shoes
- Baby King, pt.1
- Don't be Cruel
- Heartbreak Hotel
- All Shook Up
- Return to Sender
- Baby King, pt.2
- Teddy Bear
- Devil in Disguise
- Stuck on You
- Big Hunk O' Love
- A Fool Such as I
- Baby King, pt.3
- Little Sister
- His Latest Flame
- Burning Love
- Viva Las Vegas
- Baby King, pt.4
- Love me Tender
- Baby King, pt.5
- Hound Dog
- "Dont be Cruel" has a music video made in the same year.
- All the songs off this album were performed on the "Cube-e" tour.
-Each 'Baby King' track has the same musical accompaniment running under the dialogue, which is an alternate instrumental version of "Hound Dog". The backing music was later released on "Daydream B Liver" as "Dog Glue".
Ad blocker interference detected!
Wikia is a free-to-use site that makes money from advertising. We have a modified experience for viewers using ad blockers

Wikia is not accessible if you've made further modifications. Remove the custom ad blocker rule(s) and the page will load as expected.