This page is about the song off the 1980's album Commercial Album.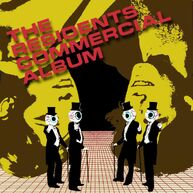 Easter Woman is the first track off the 1980 album Commercial Album. Like every other song on the album, it is approximately one minute long.
Down, deep down, I'm down, down down, 
Down, deep down, I'm down, way down 
Easter woman came today,
And took away my wife,
Took her through an open doorway,
To the afterlife.
http://www.lyricsmania.com/easter_woman_lyrics_residents_the.html
Ad blocker interference detected!
Wikia is a free-to-use site that makes money from advertising. We have a modified experience for viewers using ad blockers

Wikia is not accessible if you've made further modifications. Remove the custom ad blocker rule(s) and the page will load as expected.