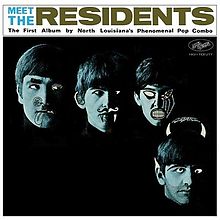 Boots is a cover of These Boots Are Made for Walkin', written by Lee Hazlewood and originally recorded by Nancy Sinatra. It was reworked as the first track of Meet The Residents and ends into Numb Erone.
Boots were meant for walkin' 
That's just what they'll do. 
One of these days
These boots will walk all over you.
Walk all over you. (etc.)