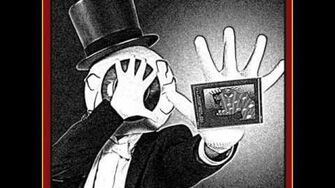 "Assorted Secrets" is a collection of practice tracks from "The Mole Show" by The Residents. The tracks were recorded from 1982- 84, and include studio versions of tracks performed at the show. It also included newly recorded versions of old songs. It was never meant to be released, but Ralph Records almost went bankrupt, so they had to release it. The Residents still hate the fact of it being released to this day. There also a deluxe version of the album.
Track Listing (original and deluxe)
Edit
- Mark Of The Mole
- The Letter
- Ship's a goin' down
- Bach Is Dead
- Birthday Boy
- Constantinople
- Die In Terror
- Give It To Someone Else
- Smack Your Lips
- Song of The Wild
- Happy Home
Deluxe bonus tracks
- Godsong
- Festival of Death     
- On the original tape, "Mark of the Mole" takes up side A, while side B contained the rest of the tracks.
- The Versions of "Mark of the Mole", "Song of The Wild", "Smack Your Lips", and "Happy Home" are all performed at "The Mole Show".
- The deluxe version was released with a new cover, and had a cardboard box around it, which the back of said "Please Go Away". The front cover says "The one that won't GO AWAY! GO AWAY! They hate it!".